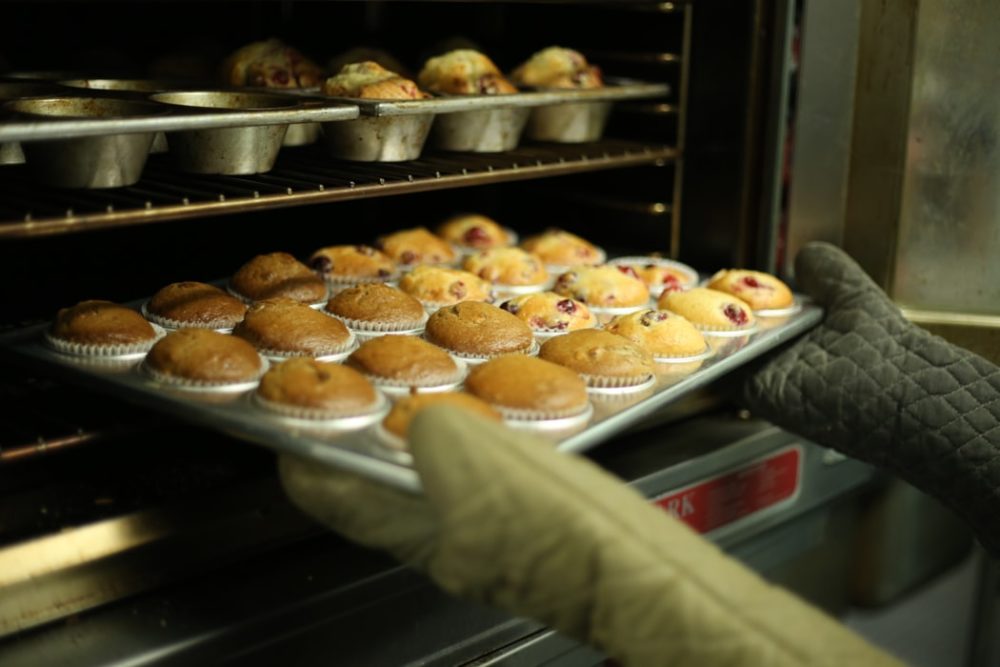 If you are installing a new kitchen you will most likely update your appliances, including your oven.  Which type of oven you select will largely depend on the space available and the number of people you regularly have to cook for.  Are you a single person or do you have a large family or entertain every weekend?
The oven is an important focal point in any kitchen and it needs to look good as well as function well.  There is a huge choice of ovens and there are lots of things to consider when you are looking to buy.
Size
If you are a single person, or a couple, then you will need an oven with a capacity of under 45 litres.  45-68 litres is recommended for small families, whilst a capacity of over 68 litres is ideal for a large family or those who regularly entertain a large number of people.  Whatever size oven you choose for your kitchen, make sure you have the ability to move the shelves up and down easily.
Before buying your oven make sure you measure the space you have available.  Alternatively, choose the oven and then select the cabinets to fit around it.  Whichever way you choose make sure you measure and then measure again.  There's nothing worse than getting a new oven delivered and it not fitting the space you have allocated for it.
Do you want a single oven or a double oven?  This will depend what type of meals you cook.  Double ovens are great if you want to cook more than one dish at a time.  You might want a different temperature for one dish than another or perhaps you want to cook an apple crumble at the same time as a roast and need the space a double oven gives.
Built In, Built Under or Freestanding?
The type of oven you choose will depend on the space available and the style of kitchen you are installing.  Built-in ovens are at eye level and add to a streamlined look for your kitchen.  They are great if you want to avoid bending down to put your dinner in the oven to cook.  Many modern kitchens have a built-in oven as part of the kitchen design.  A built-under kitchen sits alongside the cupboards on the floor, under the worktop.  Again this can give a streamlined look to the kitchen.  Freestanding ovens are quite rare but can still be found and are great if you have a small kitchen or want the oven, hob and grill in one place.
Steam Oven
If you are a real foodie and spend hours cooking you might want to look at installing a steam oven.  Steam ovens are known for really helping to bring out the flavours in food and are a favourite of many chefs.
Easy Clean
Very few people enjoy cleaning the oven.  Make sure you buy an oven with a catalytic lining or a self-cleaning pyrolytic lining.  A catalytic lining absorbs and oxidises grease whilst a pyrolytic lining produces a fine ash when heated to a high temperature.  This can then be wiped away easily.
Lastly you should consider the energy rating of the oven before you make a purchase.  The energy rating for products ranges from A+++ to D with A+++ being the most energy efficient.
Many of the kitchens we offer come complete with appliances which can save you thousands of pounds.  Have a look now https://usedkitchenhub.com