Used Kitchen Hub
No.1 online marketplace for buying and selling used kitchens in the UK.
Welcome To Used Kitchen Hub.
We are the UK's leading Ex Display and Used Kitchens marketplace.
With 1000's of new kitchens continuously being installed, there are many beautiful and stunning used kitchens available at very affordable prices without compromising on style, brand or quality.
Our Ex Display kitchens are sourced from select showrooms throughout the country  which we are delighted to bring together in order to offer you the largest collection of ExDisplay, never been used Designer kitchens on the Web.
We will assist you throughout the whole process and can advise you on every aspect, from planning to make sure your new kitchen fits, as well as having experienced kitchen fitters that we can recommend to you that dismantle, deliver and fit any kitchen to its new home.
Simply give us a call for a chat and a bit of advice or register your enquiry, and we will do everything we can to help.
A far more affordable option with NO compromise on brand quality or style. To see our range of Kitchens Click Here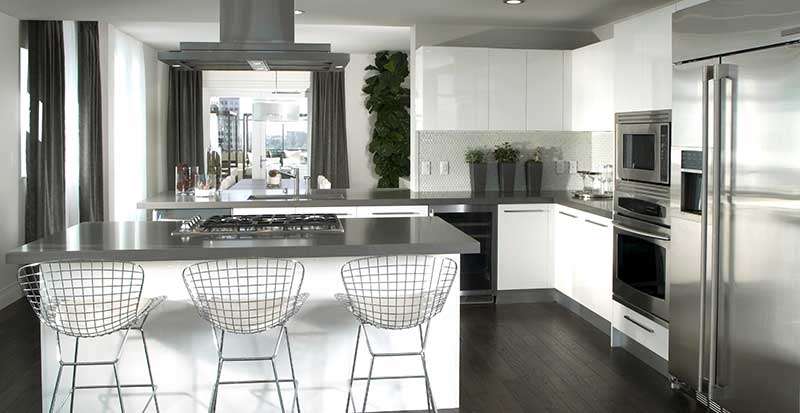 Our kitchens have been carefully selected to ensure we offer only highly desirable kitchens which have been cared for and are suitable to be re-homed.
With a little guidance and assistance all of our kitchens can be reconfigured and tailored to suit your home.
There has never been a better time to capitalise on your kitchen and appliances. To sell your Kitchen or to get a Free Valuation Click Here
Our simple, step-by-step service is dedicated to making the process easy for you. When required, we will offer assistance conducting a full survey including measurements, photos as well as all aspects of the sale. Best of all, we don't charge to advertise your kitchen, but take a small percentage only when the kitchen is sold.