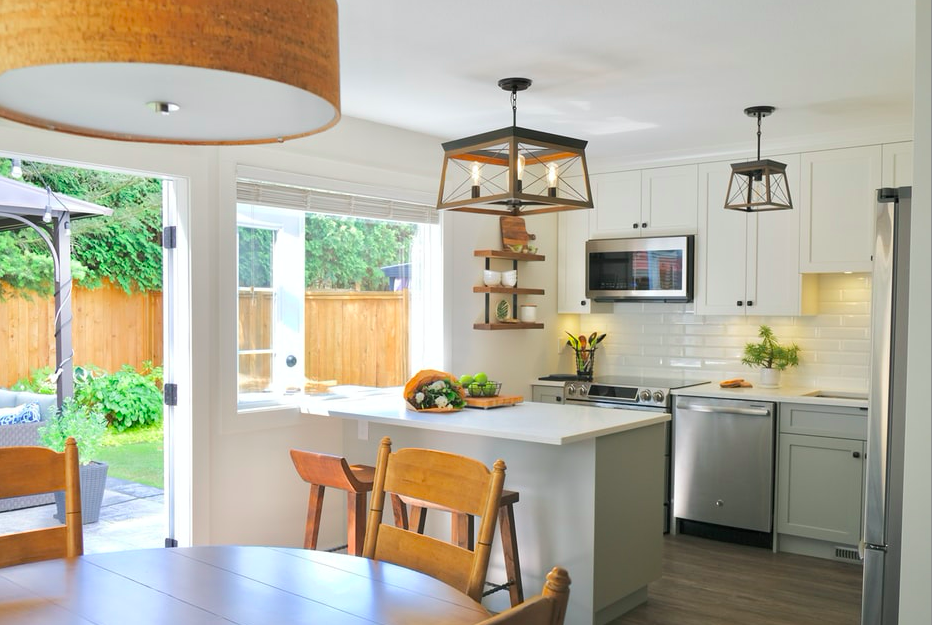 Many kitchens are now built in an open plan style to give the feeling of light and space in the home.  They allow the kitchen to be a hub of activity for all the family and are becoming increasingly popular.  You can have an open space that incorporates the kitchen, dining room and family room function all in one.
There are a few things to think about when planning your kitchen.
What's Your Budget
What is your budget for the project?  There are a wide range of colours, styles and materials for your open plan kitchen.  What you choose will largely depend on your budget and the look you want to achieve.  An open plan kitchen needs to look good and function well as it will be the central part of your home.
How Much Space Do You Have?
If you are considering an open-plan kitchen you might also be thinking of an extension to your home.  Many people decide on a single storey extension to give your kitchen the space it deserves.  An island and/or breakfast bar feature in most open-plan kitchens.  The breakfast bar allows the family to sit together and chat whilst meals are being prepared.  Islands can be used to give a focal point and also increase the worktop space in your kitchen.  The layout of your kitchen will depend on the space available and the look you want to achieve.
Open plan kitchens work in most homes regardless of size.  The bigger the room you have however, the more flexibility you have and a better choice of appliances.  You might want to include a large American style fridge freezer or a large range cooker to provide a focal point.
Many people include a comfy seating area with a sofa and tv for relaxing.  Kids can do homework or watch TV/play games under your watchful eye.  You can use any style and any colour to create the look you want for your open plan kitchen.
We have many ex-display and quality used kitchens available now.  Many come complete with appliances.  Have a look now https://usedkitchenhub.com