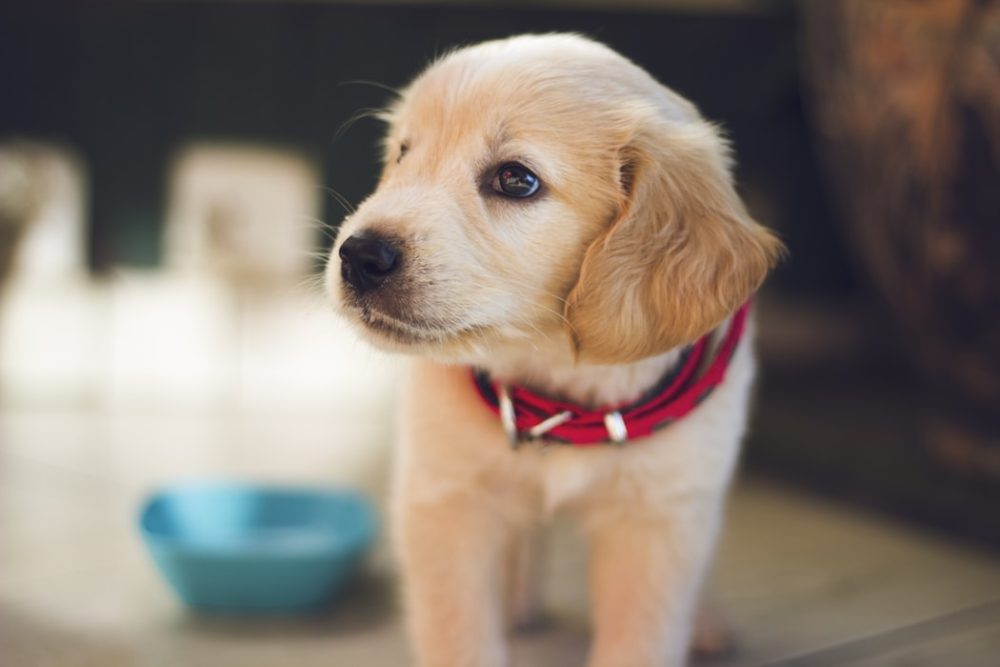 Almost 50% of homes in the UK have a pet and to keep your furry friends safe, and your kitchen looking good, here are some tips to help you keep a pet-friendly kitchen.
Durability
If you have pets, you need to make sure your kitchen is durable and easy to clean.  Choose hard-wearing kitchen worktops and cabinets where possible.  Also use washable paint that can be easily wiped down.  Your flooring needs to be hard-wearing and simple and quick to clean.  In the winter muddy footprints will be a constant for any family with pets and it is essential they can be removed without too much stress.
Safety
Many foodstuffs and cleaning products found in the kitchen can be dangerous to some animals and should be kept out of reach.  This includes chocolate, raisins and coffee, as well as bleach and dishwasher tablets.  You can put them into containers with screw-top lids or put them up high. 
Make sure your kitchen cabinets can't be opened easily and consider fixing child-proof catches if your pet is really inquisitive.  It might be a good idea to use a bin built-in to a cupboard rather than a free-standing bin.  This will make it more difficult for your pet to ransack the bin and consume the contents.  There's nothing worse than coming downstairs in the morning to a kitchen floor covered in the contents of your bin.  Your pet could become very ill in just a short time.
Cleanliness
Keep dog beds and food bowls away from food preparation areas.  This will also help you avoid tripping over your pets so much.  Also consider trying to keep your pets off the kitchen worktops if possible. 
If you want to update your kitchen with a quality ex-display or used kitchen at a bargain price please check out all the kitchens we have on offer now https://usedkitchenhub.com