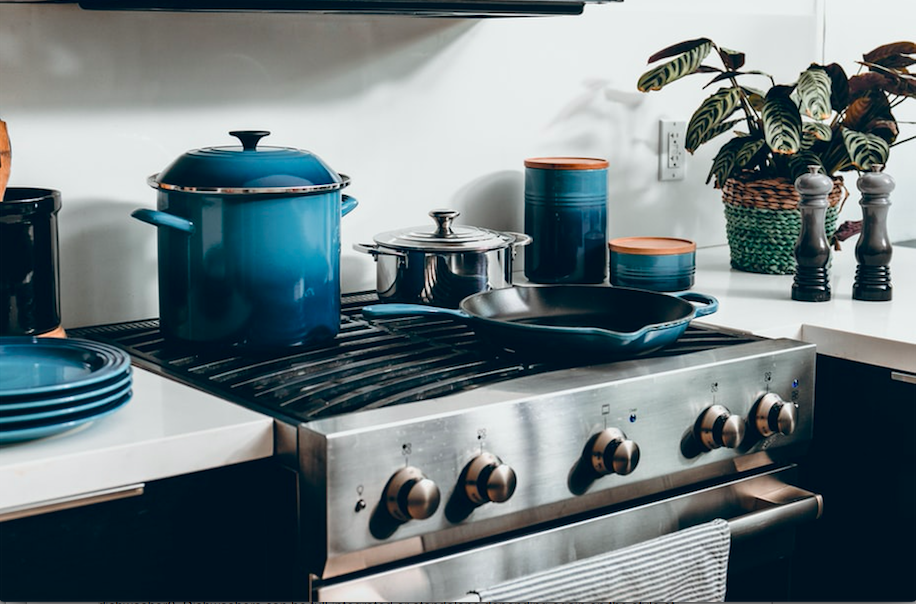 Fridges and Freezers
American fridge freezers can be a great focal point for the kitchen.  They usually have a fridge and freezer side by side and are ideal for a large family.
If you are short of space there is a wide variety of compact fridges and freezers which can fit under a worktop.  Standard fridge freezers can be either integrated or freestanding.  It is usual to have the fridge in the top half and the freezer down the bottom.  This works well as you will be using the fridge more often than the freezer.
If you have plenty of room you can buy a separate fridge and freezer.  Again this is good for larger families and those who like to have lots of food to hand.  Chest freezers are another option for those who like to bulk freeze.
Ovens
If you have a small kitchen, or don't cook very often, then a small single oven might be all you need.  A double oven might be better if you have a family or love to host dinner parties.  They can be either freestanding or integrated depending on the style of your kitchen and your preference.
A range oven can look great and give you a focal point for your kitchen.  This style of oven includes the Aga which can be used for heat storage as well as cooking.  A combi steam oven can be a useful addition if you regularly steam foods.  This would need to be bought in addition to the traditional electric or gas oven.
Hob
Do you want a separate hob or do you want it included as part of your cooker?  The hob size will depend on the number of people you are cooking for.  Standard 60cm wide hobs tend to have four burners and the wider 70cm hobs have one or two additional burners.
Now to decide on what fuel you want for your hob.  Do you want an induction hob that is responsive and easy to use?  Or do you want a traditional gas hob, ceramic hob or electric hob.  There are lots of hobs to choose from.
Dishwasher
Have you got the room for a full size dishwasher or would you be better off with a compact dishwasher?  Dishwashers can be full integrated or standalone depending again on the style of your kitchen and your own preferences.
Washing Machine
A washing machine can be integrated or freestanding.  It can also be smart and controlled from your phone if you prefer.  Drum size will depend on whether you have a large family to wash for or just yourself.  If you are in a flat you might need to look at the noise produced before deciding on a particular model.
Spin speed is another thing to consider when choosing a washing machine.  If you don't have a garden to hang your washing in you might want to consider a model with a higher spin speed.  You don't want to have wet washing hanging around the house for days.