This kitchen is now sold, please Contact Us if you have specific requirements.
Our stock changes daily
0203 002 0005
Want to receive updates of new listings as they become available?
Simply give us your email and we'll let you know when new kitchens are available.
Don't worry! We hate spam too and will not sell your email address or send you junk mail.
**Price Was £8,000 / Price Now £5,000. We really like this Ex Display Burger Celine Anthracite Moonlight Grey Matt Kitchen & Breakfast Bar with Neolith Krater Riverwashed Worktops & Bosch Induction Hob. Priced to sell, if you are looking for a compact modern kitchen this would be a great choice.
All measurements are from Left to Right
Side 1 Peninsular – Total Run 1910mm
Hob Side
Base Units
1 x 600mm Double Drawer inc Internal Cutlery Drawer
1 x 600mm Triple Drawer
Rear Side
3 x 600mm Narrow Cupboards (300 Deep)
1 x Hanging Extractor Unit
Side 2 inc Sink – Total Run 2860mm
Base Units
1 x 450mm Deep Corner Pull Out Le Mans Double Swivel Tray
1 x 600mm Cupboard (under sink)
1 x 450mm Pull Out Recycle Bins
Wall Units 940mm High
3 x 800mm Double Pull Up Cupboard inc Open Middle Shelf & Under Lighting
1 x 450mm cupboard
Appliances
1 x Bosch 800 Induction Hob with Flex Zone
1 x Blanco Sink & Matching Tap
Includes all under Lighting
Worktops
Neolith Krater Riverwashed Worktop Light Grain Breakfast Bar
Run 1 inc Hob 1910mm x 595mm (Not inc Breakfast bar)
Run 2 inc Sink 1950mm x 595mm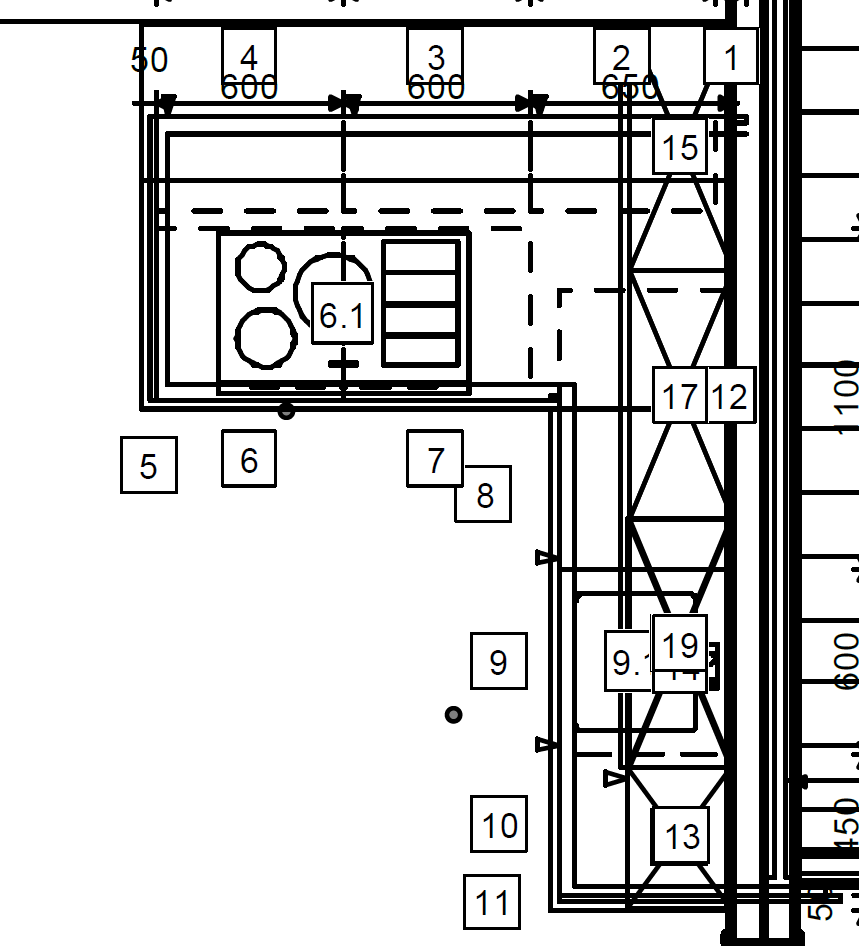 * Guarantees cannot be made regarding the condition of worktops after being dismantled, therefore they are not sold as part of the kitchen but are included free of charge.