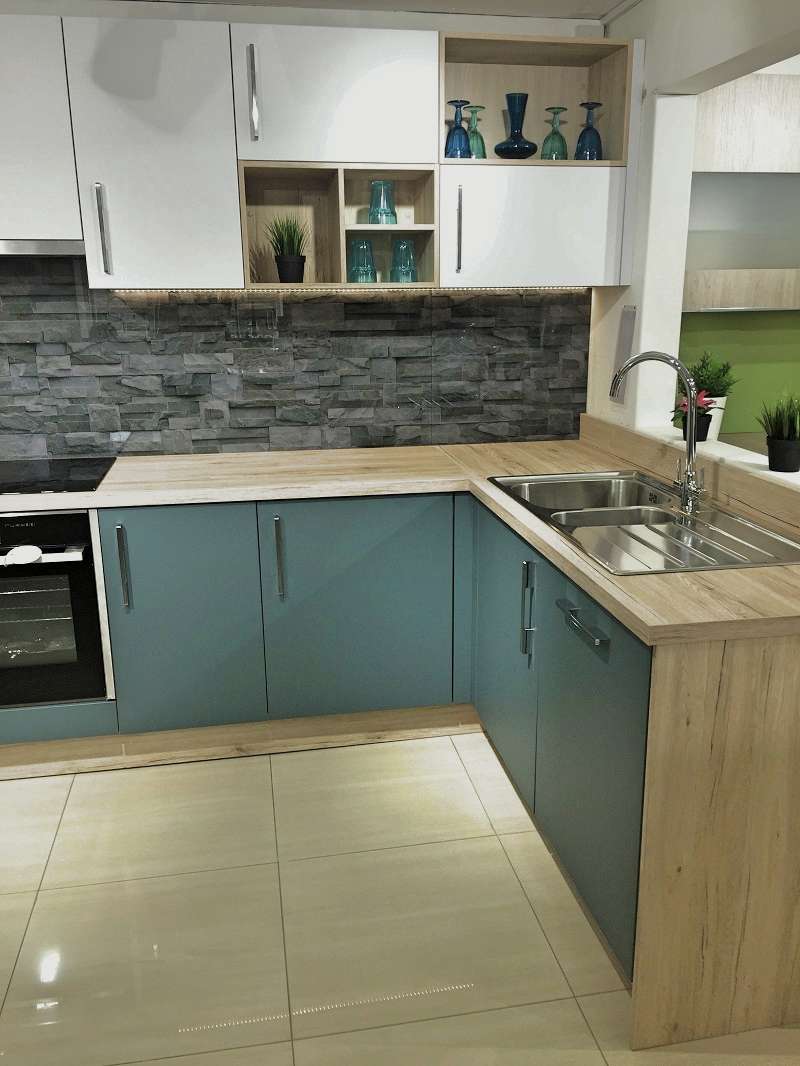 So many people are now waking up to the potential that an L-shaped kitchen can add to a home, thanks to the natural way that far more counter space can be enjoyed, as well as a generous floor plan. While a U-shaped room layout is often a little more 'normal', there is a lot going for these significantly more clever installations, which is why professional kitchen planners have been witnessing an increase in the number of clients seeking to create something simpler but still functional.
L-shaped kitchen designs have been proving so popular that it's worth acquainting ourselves with all of the advantages that they have to offer, far and beyond the pure aesthetics involved, which is exactly what this guide has been designed to do, but before looking at very specific examples of these installations, it's worth noting the main upsides to them, as a genre of design:
– They make for a more spacious area. It's so often the case that more than one person in the kitchen feels like too many, but with almost independent lengths of counter to work on, there won't ever be a claustrophobic or cramped feeling when working in an L-shaped space.
– Islands naturally work well in them. This is a point that will be examined in more detail, shortly.
– They generally offer access to more storage. With an increased amount of countertops, comes a natural void to be filled, underneath. This can be put to great use as extra storage. After all, it;s not possible to have too much, especially in a family home.
– Extra utility areas can be enjoyed. Again, with double the counter space comes more opportunities for extra functional touches, such as another sink.
It's no secret that L-shaped kitchens are good looking, practical and becoming exceptionally popular, but it's the way that they can integrate into absolutely any home that makes them so covetable.
At Used Kitchen Hub, we have a kitchen for every style and taste. Why not check out our current range of Used L Shape Kitchens Here